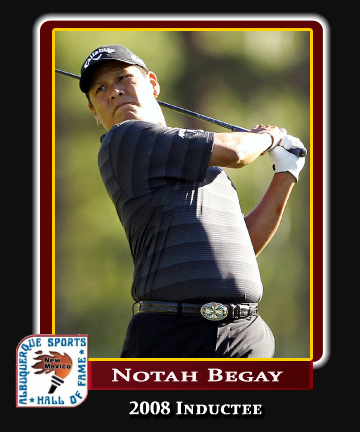 28 Jan

Notah Begay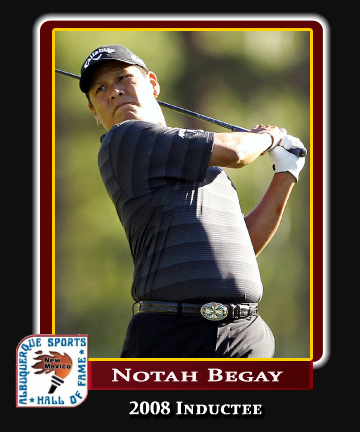 [heading style="dot" heading="2008 Sports Hall of Fame Inductee" firstword="yes" dotted="yes"]
Notah Begay III was born and raised in Albuquerque and attended Albuquerque Academy where he achieved All-American status by winning the National High School Golf Championships his senior year.  He won the City Golf Championships four times; the first when he was only 15 years old.  He established a record for the lowest three day round during the City Golf Championships.
He went on to attend Stanford University on a golf scholarship, where he, Tiger Woods and Casey Martin were teammates.  Prior to graduating with an economics degree from Stanford, he was a three time NCAA Golf All-American and a member of the 1995 NCAA Stanford Golf Championship Team.  He set a record by shooting a "62″ the second day of the championsips and was selected as a team member on the 1995 USA Walker Cup Team.
Begay earned his PGA Tour playing card by finishing in the top 15 on the 1998 NIKE PGA Tour.  He is only one of four individuals to shoot a "59″ on the PGA Tour.  He won the New Mexico Open in 1998.
He is believed to be the first full-blood Native American member of the PGA Tour.